You can either set up direct deposit during the onboarding process (but if the banking information is not on hand, it can be added later). You can also have a pay card assigned to employees for direct deposit.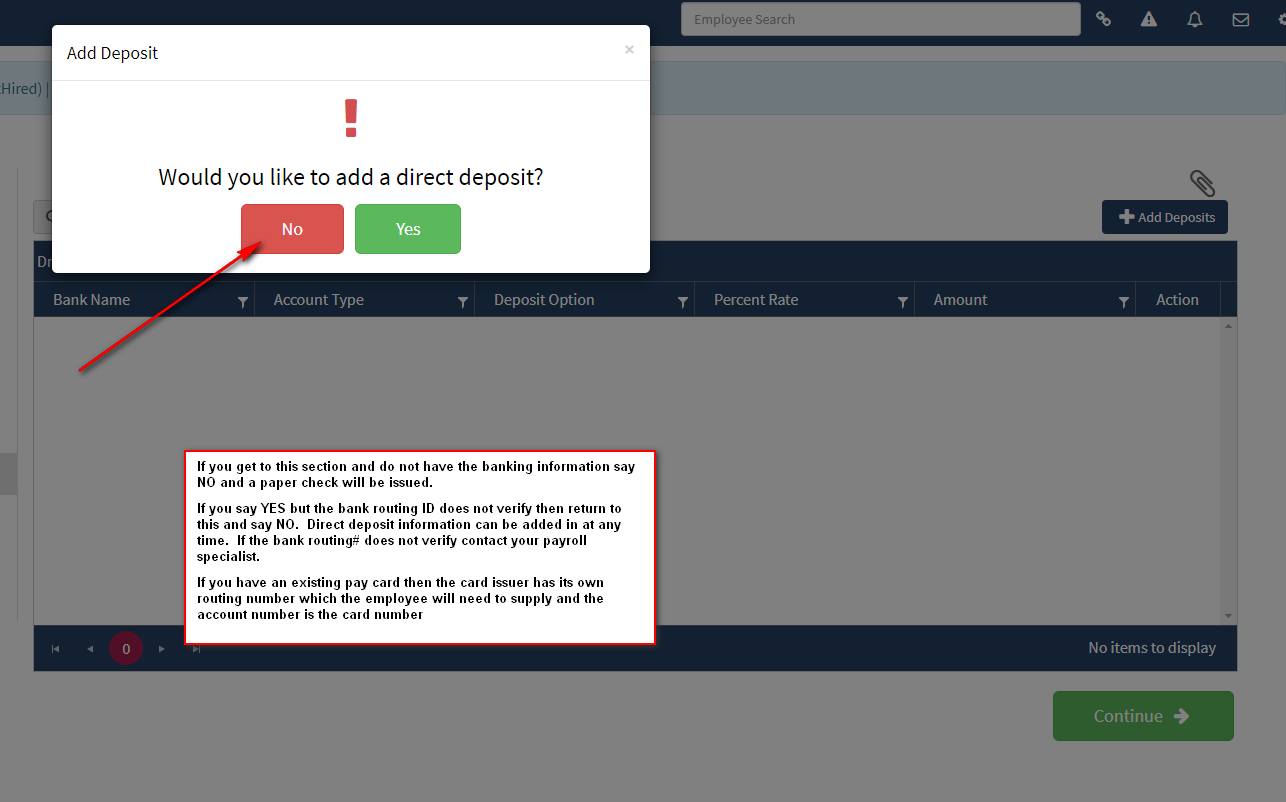 If you get to this section and do not have the banking information select NO and a paper check will be issued. If you select YES but the bank routing ID does not verify then return to this screen and select NO. Direct deposit information can be added at any time. If the bank routing number does not verify contact your payroll specialist. If you have an existing pay card then the card issuer has its own routing number which the employee will need to supply and the account number is the card number.
*This is what an INVALID bank routing number will return as which means it does not exist in our system OR the bank information is not correct. CONTACT YOUR PAYROLL SPECIALIST.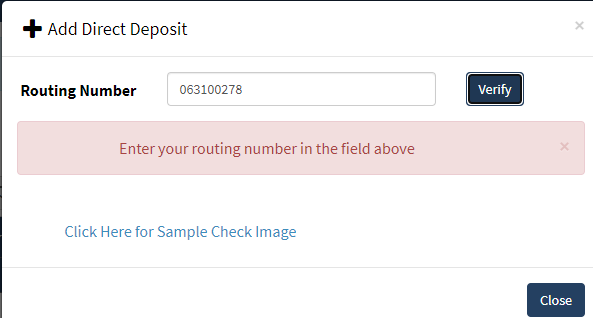 Pay Cards
If OMS is going to issue a pay card to your employee then you will say YES to adding a direct deposit and you will enter 999999999 for both the routing and account #'s as this is programmed to trigger our accountant to issue a card.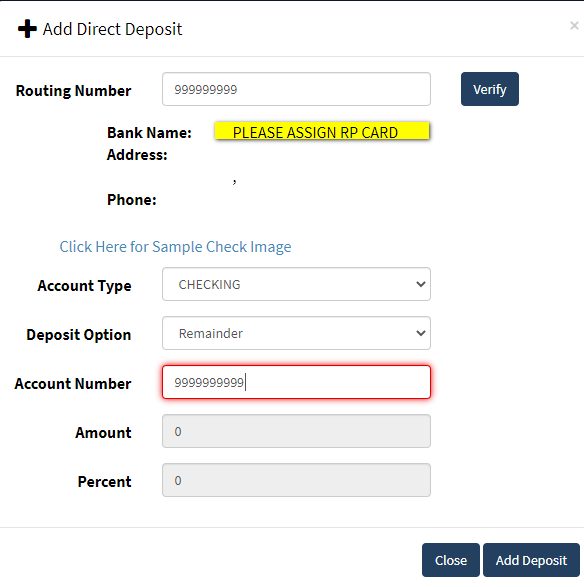 Once the card info is assigned to the employee then the card will be sent via UPS to the employees' work location.