Watch a video featuring the time clock and how to use it.
Learn how to access and use the time clock, make a time change request, and review your time before the end of the pay period.
Visit https://omspays.omsgroup.com/
Enter your UserID and Password, then click the green Login button.
When clocking in, click the green IN button.

When clocking out, click the red OUT button.

Managing Time Punches
To manage time punches you have several viewing options under your main payroll menu which allow you to see totals, make time change requests etc.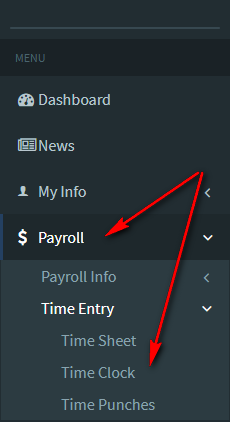 From this punch list, you can sort the date range, the type of punch you are looking for (regular hours, holiday, PTO) and under ACTIONS you can request time changes.


Request an Adjustment
To request an adjustment use the clock icon to open the details of the time punch. If the change is accepted, then your time will be automatically updated to the requested time.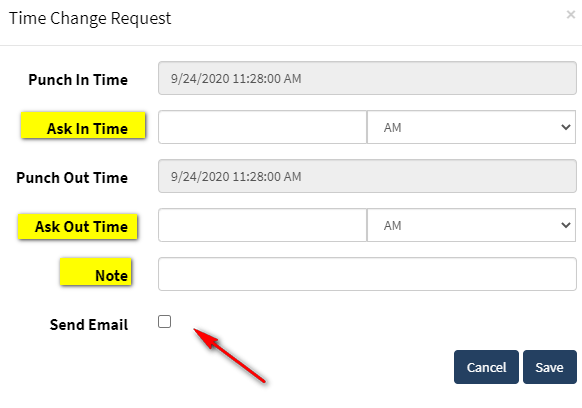 To log out of the Employee Portal, click on the gear icon in the top right-hand corner, then select Logout.