In 2020, the IRS introduced a new W-4 (Employee's Withholding Certificate), which is substantially different from previous versions of the form. This info can be added or updated at any time.
When you get to the Federal Tax section of onboarding you'll be selecting the options that coorespond to the W-4. Every employee is required to complete a W-4 when hired. At anytime an employee can elect to change their W-4 information and complete a new form.
If you've completed onboarding and need to go back and add or update the W-4 data go to the Employee menu, click on the Employee's Name, then click on the Payroll tab, click Taxes, and click on Federal to open this section.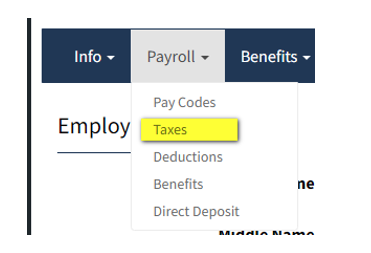 From the Filing Status drop down menu, match the selection to the answer on the employee's W-4, section (c).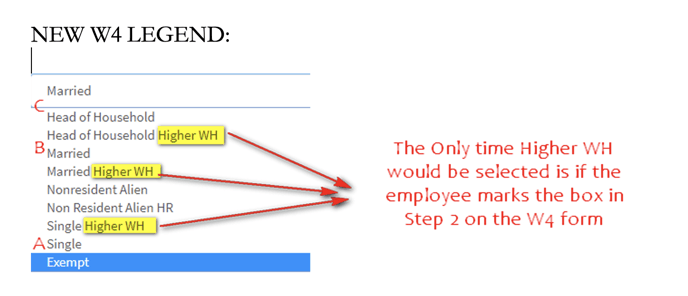 Actual W-4 Form: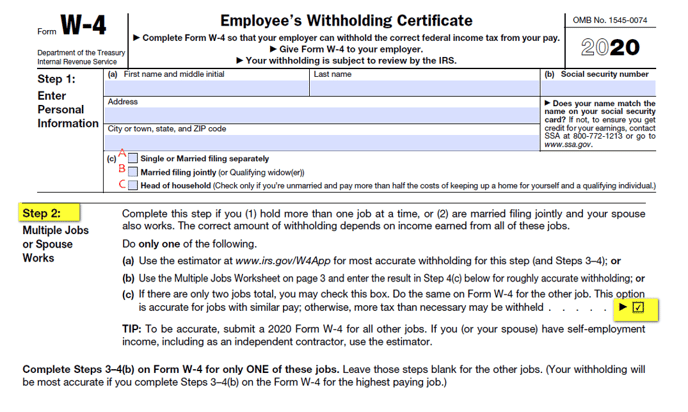 Using the legend from above, make changes to the data fields paying attention that dependents are now a dollar amount. Be sure to SAVE changes (button in lower right corner). Exemptions are no longer a changeable option and will default to a specific tax table in the background. This section is greyed out for that reason. Dependents are claimed by a dollar value.