You'll need the bank routing number and the employee's account number to set up the direct deposit.
To enter a direct deposit you will need to pull up the employee's profile and look under the payroll tab for the direct deposit section.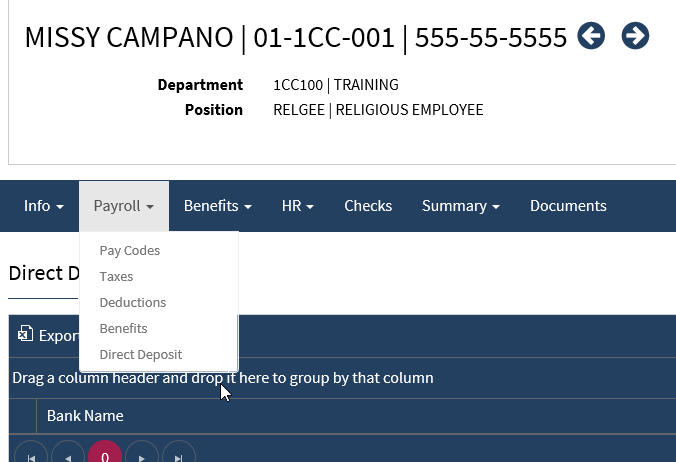 Once you are on the direct deposit list you can choose to either edit or add a new bank account.

Now you will simply follow the prompts. The only data you need for entering 1 account type is the routing and account number. The system automatically defaults to the proper setup.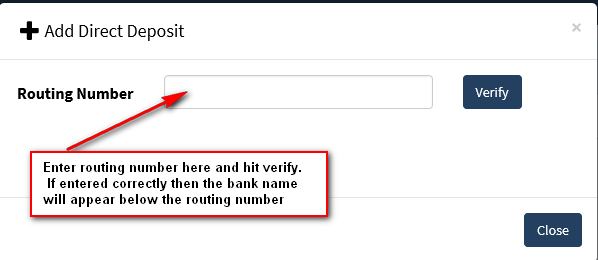 Now you can see from the screenshot below that the only other data you need to enter is the account number. You will then hit the Add Deposit button in the lower right corner and you are done.
This is what the employee profile will look like with the direct deposit account. To change, click on the bank name and it will open the details. You can update the account/routing number or change the deposit type and save.

Adding a Secondary Deposit Account
In the case where an employee already has one main account and wants to add a secondary deposit account, you will follow the same initial steps by going to the Add Deposit button in the upper right corner.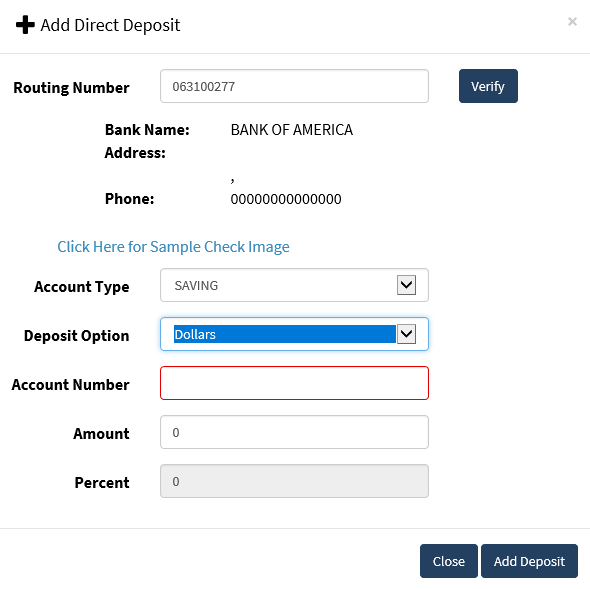 In this screenshot, a savings account has been added at the same bank. You change the account type from the drop-down box and choose the deposit option. Based on whatever you select at the deposit option the system will open up the corresponding cell (either amount OR percent) and the other will be greyed out. Again you will enter the account number and whatever figure the employee provided and choose Add Deposit.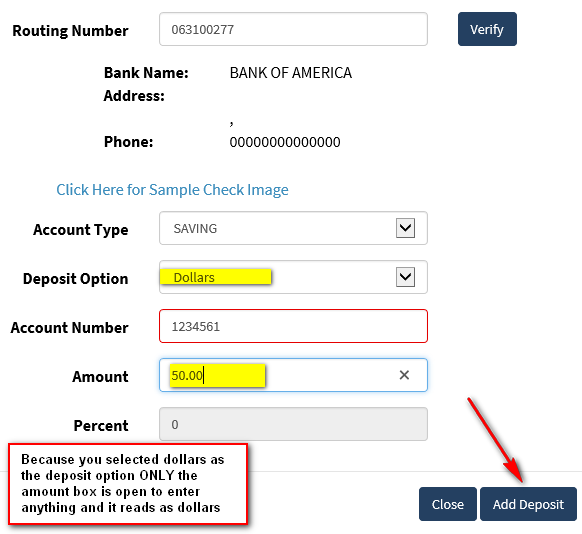 *If you selected percentage instead then only the percent field would be available and you only need to enter the digit (no symbol)
This is what a completed main account with a secondary deposit account looks like.