You can approve and decline a request. You can also delete a previously approved PTO request.
If you are utilizing the site for your PTO requests then the dashboard will reflect if there is time off requests pending approval. All items in the blue font will open to provide you additional details. So to see what those pending items are you just click on the words.

The action tabs to the far right of the request can be used to edit, approve, deny or delete the request. Please note that once a request has been approved it CAN NOT be edited. If the original request is no longer valid or needs to be adjusted it has to be deleted and resubmitted.

The grey arrows to the left of the employee name can be used to open the accrual details for said individual.

Delete A Previously Approved PTO Request
To delete an approved PTO request you must go to the company calendar and double click on the employee name to open the request and then delete it.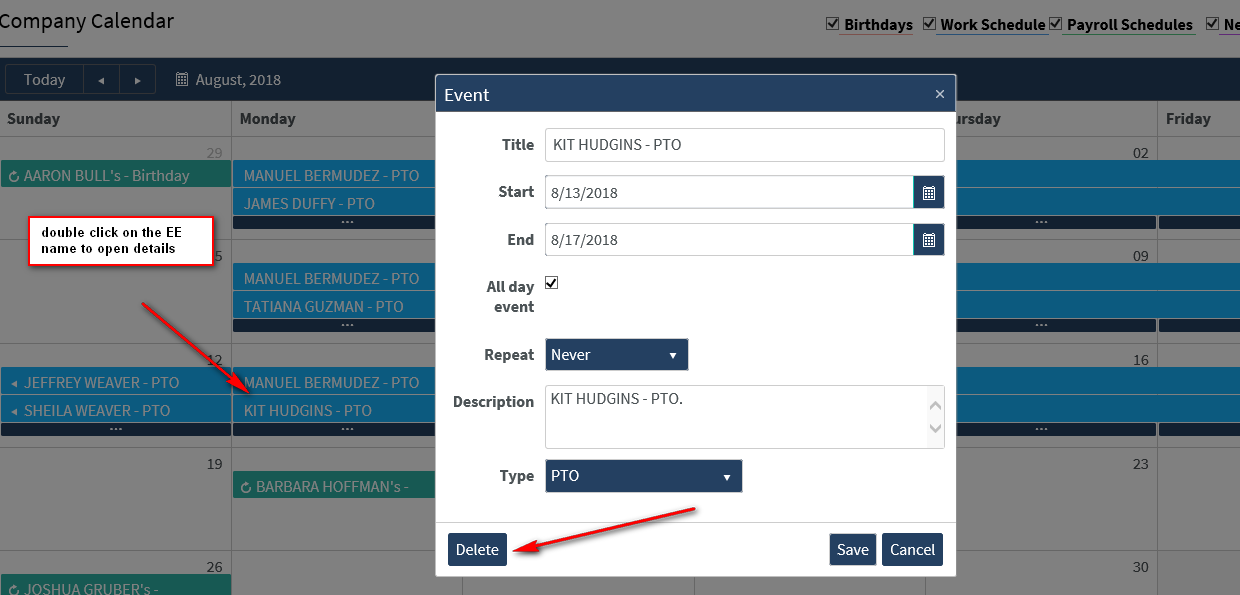 *ALL APPROVED REQUESTS WILL AUTOMATICALLY POST TO THE TIMESHEET WITH THE CORRESPONDING PAY CODE