Easily add or remove pay codes from a timesheet or edit for a single-use.
To permanently change the timesheet set up you will need to go to the administrative payroll dashboard's left-side menu. Select Company then Setup, followed by Time Sheets.
*This will affect how the timesheet opens every time you create it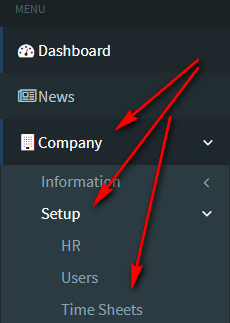 Choose the timesheet profile you want to change – please note you may only have one.

Highlight the code on the left under Available and use the arrows highlighted to move to the "Selected pay code" side and SAVE. Do the reverse to remove a code from the timesheet. The codes listed under selected will appear EVERY TIME you create the timesheet.

If you need to add a pay code for single use on a timesheet (i.e. you have jury duty hours this one pay period) you can add "on the fly" pay codes to an open timesheet.

Selecting the add code button will open this and you will choose what type of code you need to add. Then from your assigned codes, you will choose the code you need to use just this time.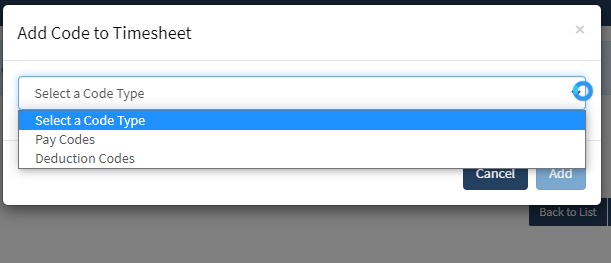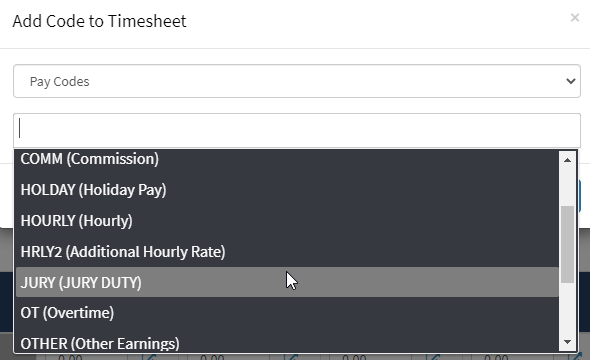 That action will add the requested code to the end of the existing timesheet so you can report the information.