An online wizard walks you through the steps for filling out the I-9 during onboarding.
This is the online form prefill section. It does provide some initial instruction and has a filter set so that if you try to submit without properly completing the required documents, you'll get a message that tells you what fields are required and still need to be completed.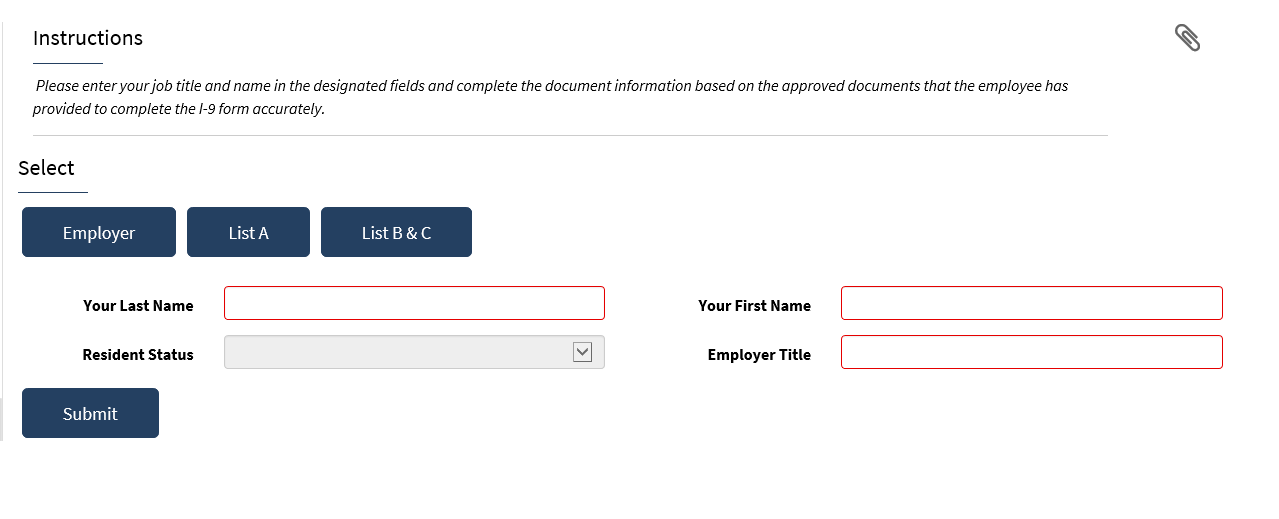 For this section, the accepted choices for verification are already in the drop-down list. Please note that you will still need to make and house copies of the document presented to you as verification.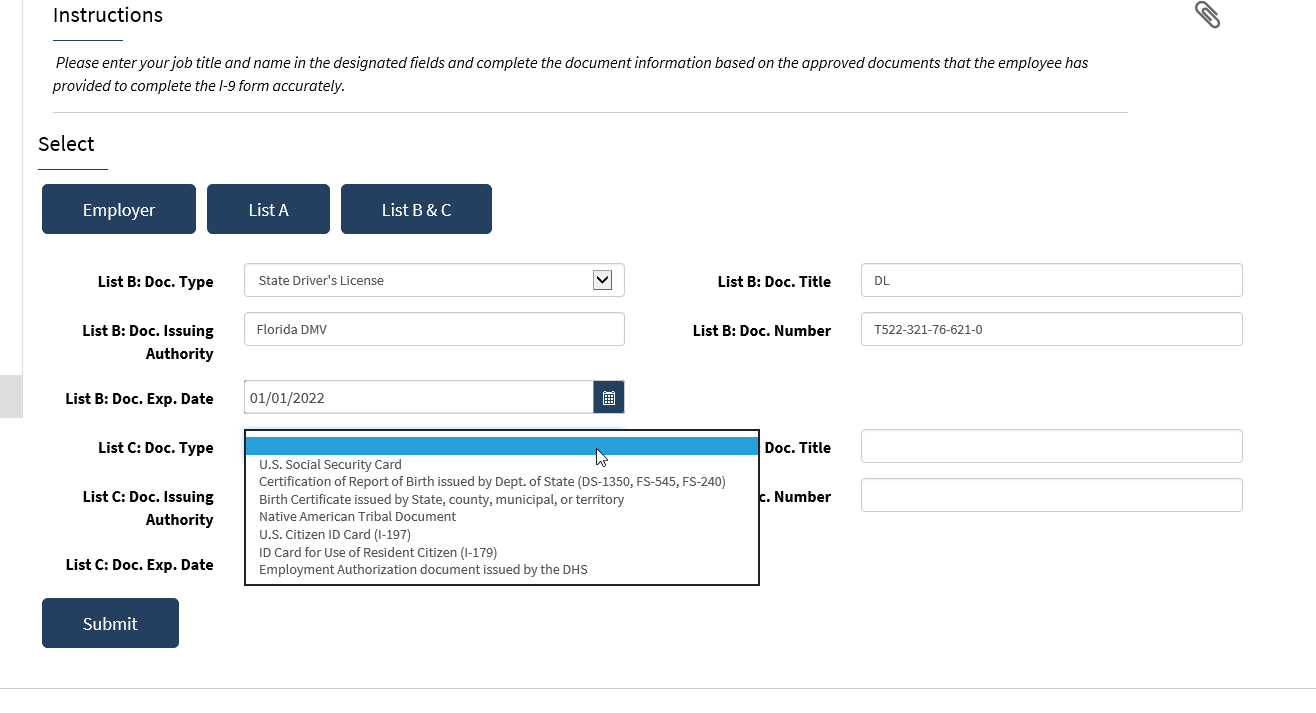 You will note that the homeland security requirement is just that the instructions have to be made available but can be either paper or electronic. The site does not carry the 15-page document but just provides the steps used to complete the form. You can have a standard paper copy (which can be provided to you) to keep on hand and/or it can be put as a PDF on the site under your company documents. Please note that if it is uploaded to the site for reference that it will not be tied to the I9 section that is to be completed. The online wizard basically walks you through each step.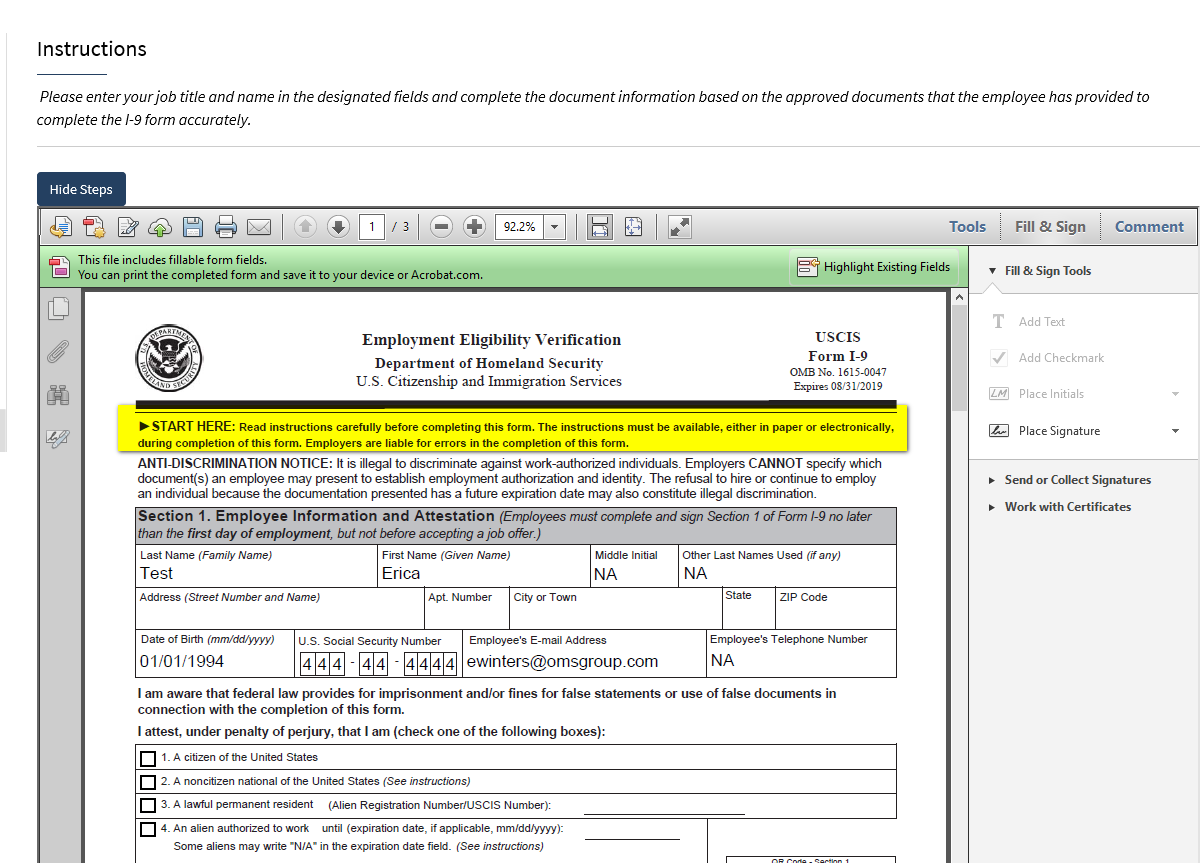 The form is then filled in with the data that you entered through the wizard and then you would just complete the electronic signature where it says Click to Sign.