Report writer allows you to generate custom reports in the payroll system.
Navigate to the main menu on your Administrative Payroll Dashboard.
Click on Reporting, then Report Writer.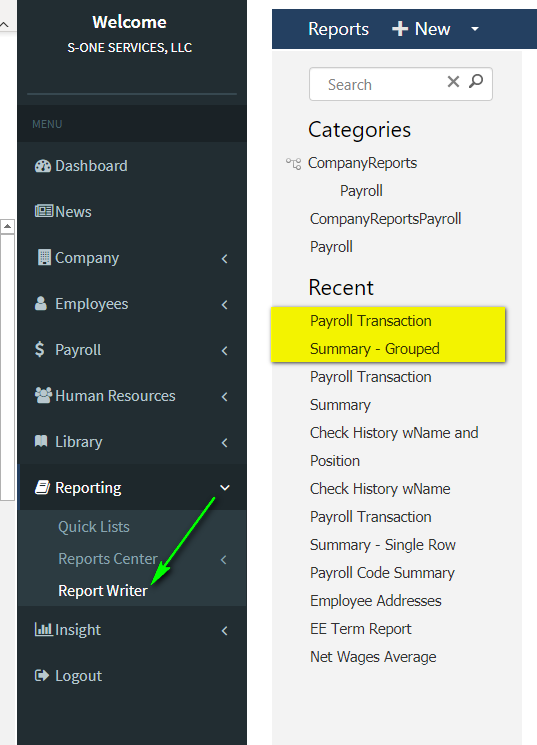 To start the report you need to enter the check date and then you will see the report parameters appear. Then you will need to select the specific Transaction Type. After selecting the transaction type, Code Id will appear for you to select codes you want data returned on. Then click Update Results.